Special Events
Campbellton Harvest Festival
September 19-20, 2015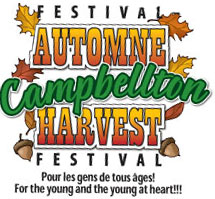 Program for the 9th Annual Harvest Festival - coming soon.
The Campbellton Harvest Festival d'automne is a two day weekend full of fun and mucic and dance for the whole family.
This event is full of activities for the young and the young-at-heart, face painting, a petting zoo, magicians, music, cloggers and other dancers, hay rides, pony rides will be offered, along with much more.
For more information you may reach us at 1-888-813-4433 or nancy.belliveau@campbellton.org