Our Community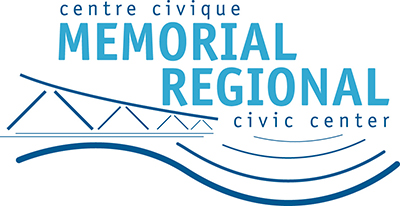 Customer Service Representative Hours:
Monday to Friday : 8:00am to 8:00pm
Saturday and Sunday : 9:00am to 5:00pm
Telephone : (506) 789-2888
There are many reasons to plan or participate in a conference or banquet at the Campbellton Civic Center; great food, bar service, convention center, conference rooms, educational settings and opportunities for team building. Whether you're bringing together a group of senior executives, employees or your top sales performers, a corporate outing is a great way to promote team building, education and celebrate hard work.
Campbellton Civic Center Conference Services
Welcome to Campbellton Civic Center Conference facilities. We are pleased to offer you a variety of hospitality services to host your special event. Several of our clients include college and university departments, government, businesses, non-profit organizations, associations and private parties.
We offer many different types of venues to host your special event. These include conferences, banquets, workshops, faculty meetings, association meetings, retreats, reunions and weddings. The possibilities are endless.

We can help you ensure that your event will be well planned well organized, and that all booking requirements have been met. Our pre-event planning guide can help you organize many aspects of your event.
Civic Centre Amenities:
Full Bar
Audio Visual and Internet Services
Handicap Elevator and Parking
Two Olympic Ice Surfaces
Fitness Centre
Olympic pool and Water Slide
Squash & Racquet Ball Courts
OUTDOOR RINK OPENING HOURS
Please be advised the outdoor rink is now closed for the season.
HELMET MANDATORY
Schedule subject to change without notice
Pool Schedule - Starting Oct 14th until Dec 8th, 2018
Aquafit classes:
Starting October 16 to December 6, 2018
Tuesdays and Thursdays - 7:15 p.m. to 8:15 p.m.
8 weeks program
Price: $80.00 plus tax ($92.00)
Drop in: $8.00
*Please note that a minimum of 12 registrations is
required for the program to be offered
THE LEISURE CARD IS REQUIRED
Goldentime classes:
Starting October 15 to December 6, 2018
Monday to Thursday - 10:00 a.m. to 11:00 a.m.
Price: $69.00 tax included (20 punch card)
Drop in: $5.00
THE LEISURE CARD IS REQUIRED
SWIMMING LESSONS - Registrations
In the main lobby of the Memorial Regional Civic Centre
Tuesday October 2 - 5:00pm – 8:00pm
Tuesday October 9 - 5:00pm – 8:00pm
*Possibility of getting an evaluation in the pool on registration days.
THE LEISURE CARD IS REQUIRED
For a schedule of swimming lessons at the pool please click here.
Registration Form for Private Swimming Lessons